THE WEB MARKETING ASSOCIATION PRESENTS THIS WEBAWARD
Best Energy Website
2023
Submitted by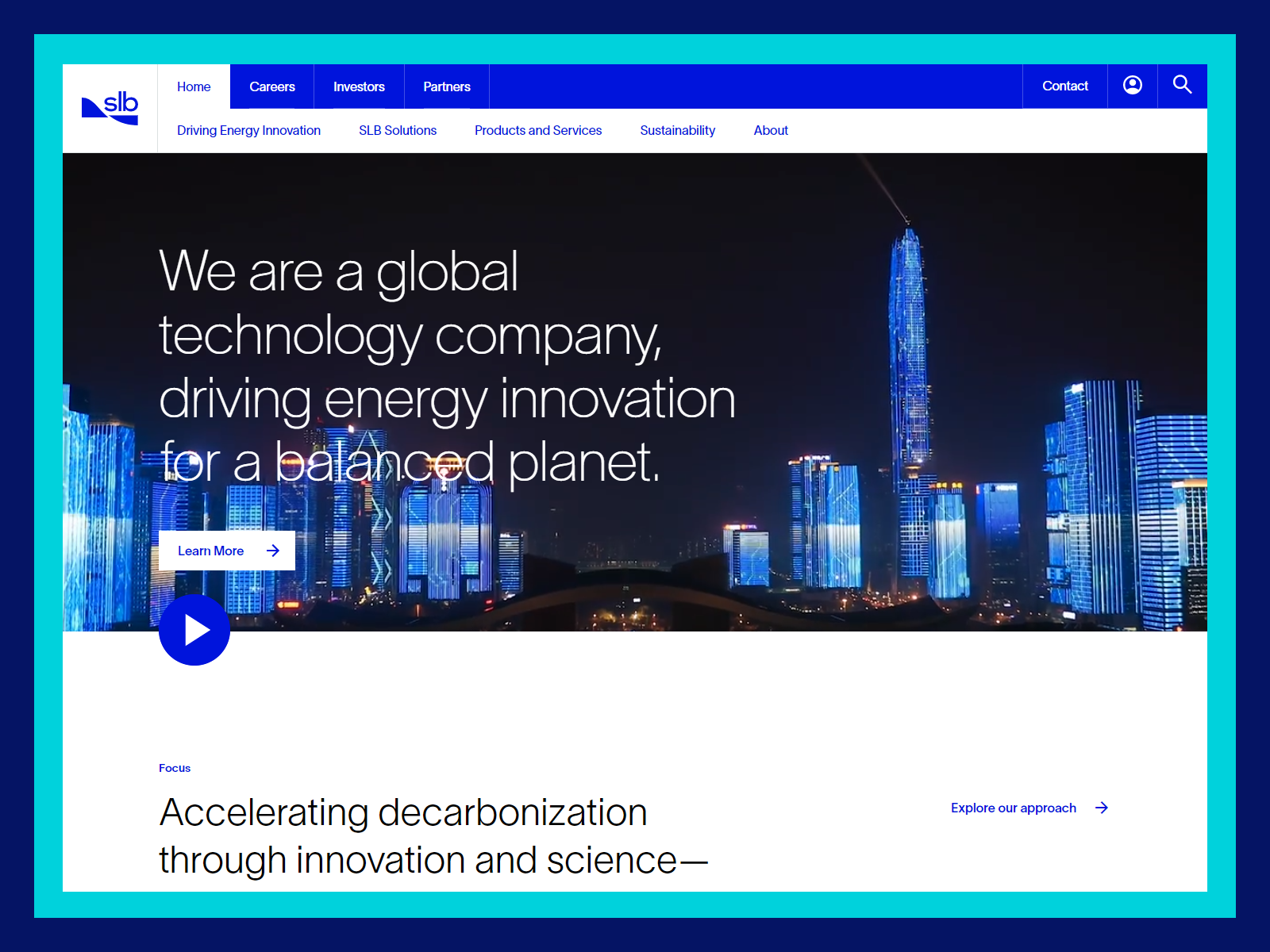 About SLB
The purpose of the website is to give life to our Brand by articulating in a compelling way our positions and providing a platform for our various communication campaigns. The website's success is ultimately measured against the Brand's equity and Marketing's overall ROI.

There are four principle cohorts across our website's audience system, reflecting shared soft motivations behind their use of the website.

• Customers are the main cohort involved in commercial transactions with SLB. This cohort have a shared need of service and product information to inform, direct or enable commercial activities.

• The Talent cohort reflects audiences that have a shared need of understanding whom SLB are, values and culture, and the career opportunities available.

• Researchers are a cohort framed around the shared need of understanding. This includes the Investor persona which is a critical member of the cohort.

• The community cohort is made of a disparate group of audiences with a shared interest in SLB's broad business activities and cultural footprint.

About the Web Marketing Association's WebAwards
Since 1997, the Web Marketing Association's annual WebAward Competition has been setting the standard of excellence for Website development. Independent expert judges from around the world review sites in 86 industries. Only the best are recognized with a WebAward. The WebAward Competition is the premier award recognition program for Website developers and the online marketing community.