THE WEB MARKETING ASSOCIATION PRESENTS THIS WEBAWARD
Best Travel Website
2010
Submitted by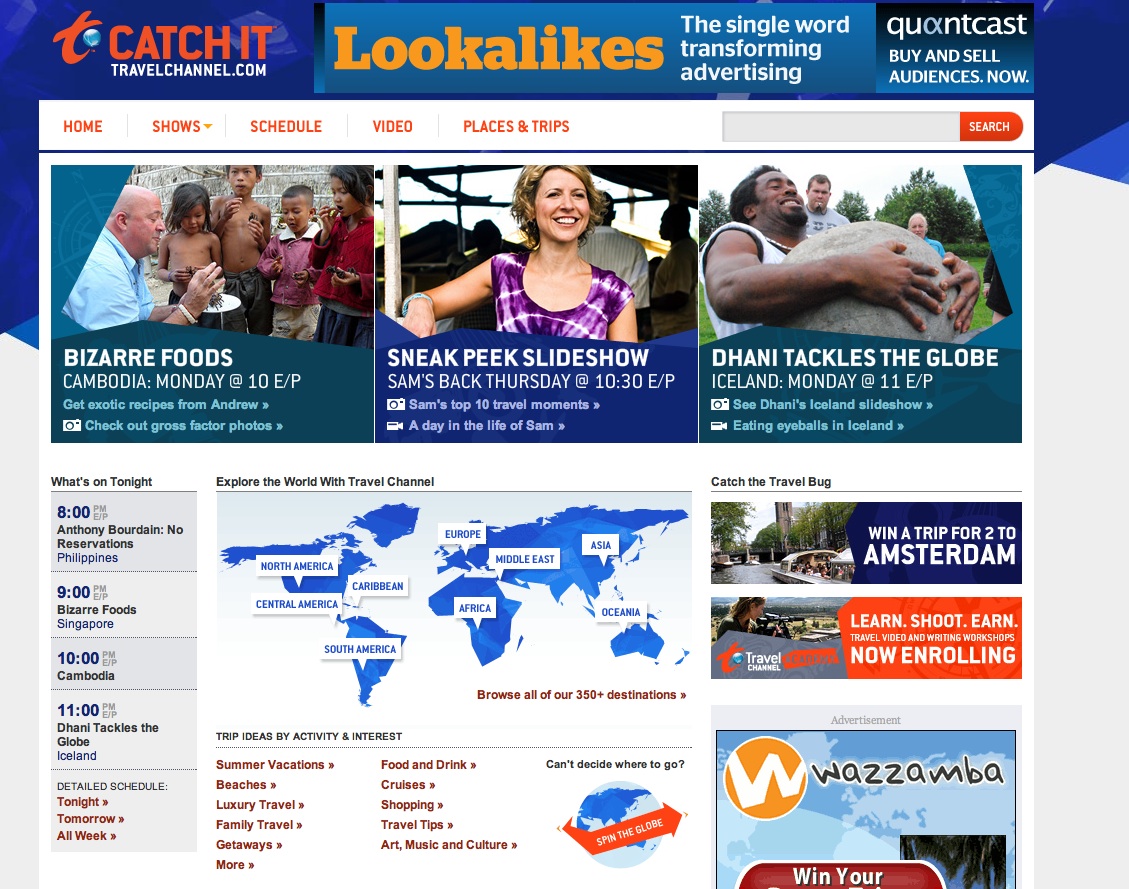 About TravelChannel.com & Razorfish
Razorfish (www.razorfish.com) creates experiences that build businesses. As one of the largest interactive marketing and technology companies in the world, Razorfish helps its clients build better brands by delivering business results through customer experiences.

Razorfish combines the best thought leadership of the consulting world with the leading capabilities of the marketing services industry to support our clients' business needs, such as launching new products, repositioning a brand or participating in the social world.

With a demonstrated commitment to innovation, Razorfish continues to cultivate our expertise in Social Influence Marketing, emerging media, creative design, analytics, technology and user experience.

Razorfish has offices in markets across the United States, and in Australia, Brazil, China, France, Germany, Japan, Spain and the United Kingdom.

Clients include Carnival Cruise Lines, MillerCoors, Levi Strauss & Co., McDonald's and Starwood Hotels.

Razorfish is part of the Publicis Groupe (Euronext Paris: FR0000130577) VivaKi organization. Visit www.razorfish.com for more information. Follow Razorfish on Twitter at @razorfish, and visit us on Facebook.

About the Web Marketing Association's WebAwards
Since 1997, the Web Marketing Association's annual WebAward Competition has been setting the standard of excellence for Website development. Independent expert judges from around the world review sites in 86 industries. Only the best are recognized with a WebAward. The WebAward Competition is the premier award recognition program for Website developers and the online marketing community.